Antonyms are words that means the opposite. Their meanings are as different as possible from each other.
Example: The bread is hot.
Example: The ice cream is cold.
An antonym for hot is cold. Other words are icy, freezing, snowy, frigid, etc.
The opposite of certain words can be formed by adding a prefix, such as un, in, im, or dis.
Here are some opposites you should know.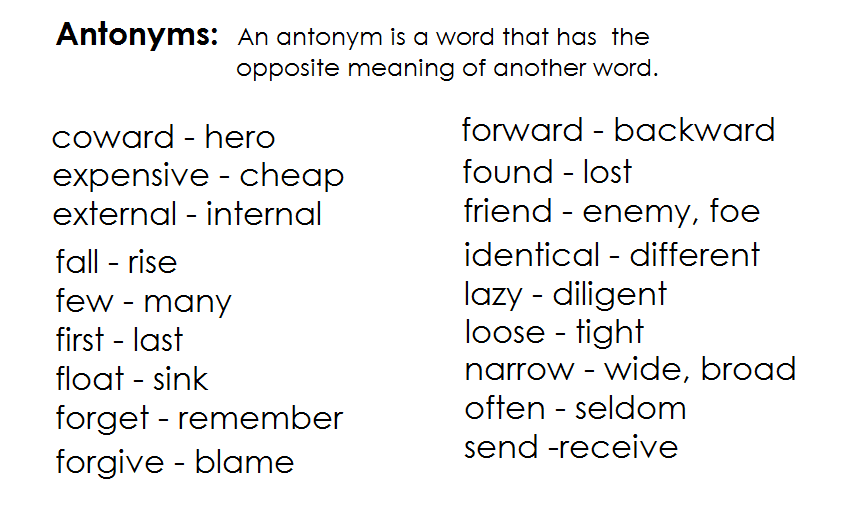 Exercise:
What are the opposite of the following?