Contents
2.51 WORD LIST
The ING Sound
Passage:
"Papa, may we have the big flag?" said James.
"What can my little boy do with such a big flag?"
"Hoist it on our tent, papa. We are playing Fourth of July."
"Is that what all this noise is about? Why not hoist your own flags?"
"Oh! they are too little."
"You might spoil my flag."
"Then we will all join to pay for it. But we will not spoil it, papa."
"Take it, then, and take the coil of rope with it."
"Oh! thank you. Hurrah for the flag, boys!"
---
Word Family ING Words
Words
WORKSHEET
2.52 WORD LIST
Syllables
---

Passage
THE WHITE KITTEN
Kitty, my pretty, white kitty.
Why do you scamper away?
I've finished my work and my lesson
And now I am ready for play.
Come, kitty, my own little kitty.
I've saved you some milk come and see.
Now drink while I put on my bonnet,
And play in the garden with me.
---
Words:
Activity: How many syllables are there in the words in the word list above?
2.53 WORD LIST

Passage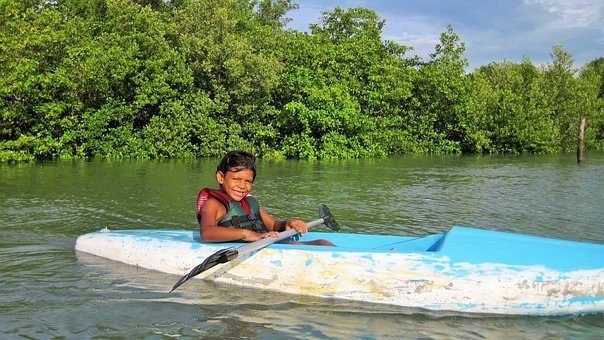 Frank has a pretty boat. It is white, with a black line near the water. He keeps it in the pond, near his home. He always takes good care of it. Frank has been at work in the garden, and will now row a while.
Words:
2.54 WORD LIST
Passage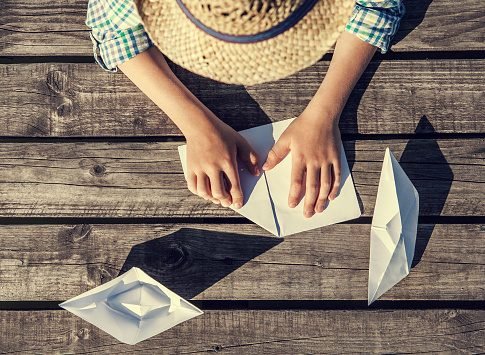 "What is that?" said Lucy, as she came out on the steps.
"Oh, it is a little boat! What a pretty one it is!"
"I will give it to you when it is finished," said John, kindly.
"Would you like to have it?"
"Yes, very much, thank you, John. Has grandma seen it?"
"Not yet; we will take it to her by and by. What have you in your pan, Lucy?"
"Some corn for my hens, John; they must be very hungry by this time."
Words:
2.55 WORD LIST
The EA Sound
Word Family ED Words
---
Passage
James has been to market with his mama. She has bought some bread, some meat, and some tea, which are in the basket on her arm. James is trying to tell his mamma what he has seen in the market.
Words:
WORKSHEETS – ea and ed
2.56 WORD LIST
The S Sound at the End of Words
---

Passage
See my dear, old grandma in her easy-chair! How gray her hair is! She wears glasses when she reads. She is always kind, and takes such good care of me that I like to do what she tells me. When she says, "Robert, will you get me a drink?" I run as fast as I can to get it for her. Then she says, "Thank you, my boy." Would you not love a dear, good grandma, who is so kind? And would you not do all you could to please her?
Words
2.57 WORD LIST
Review the TH Sound
---
Passage
"Come here, Lucy, and listen! What is in this flower?"
"O mother! It is a bee. I wonder how it came to be shut up in the flower!"
"It went into the flower for some honey, and it may be it went to sleep. Then the flower shut it in.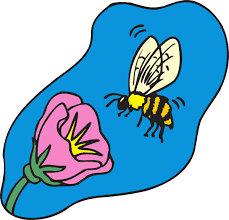 "The bee likes honey as well as we do, but it does not like to be shut up in the flower.
"Shall we let it out, Lucy?"
"Yes; then it can go to other flowers, and get honey."
Words
WORKSHEET
2.58 WORD LIST
The ED and ING Ending
---
Passage
Here come Frank and James White. Do you know where they live? Frank is riding a horse, and James is driving one hitched to a cart. They are out very early in the day. How happy they are! See how well Frank rides, and how tight James holds the lines! The boys should be kind to their horses. It is not best to whip them. When they have done riding, they will give the horses some hay or corn.
Words
SLATE WORK
2.59 WORD LIST
The Y and LY Sounds
Passage
A little girl went in search of flowers for her mother. It was early in the day, and the grass was wet. Sweet little birds were singing all around her. And what do you think she found besides flowers? A nest with young birds in it.
While she was looking at them, she heard the mother bird chirp, as if she said, "Do not touch my children, little girl, for I love them dearly." The little girl now thought how dearly her own mother loved her. So she left the birds. Then picking some flowers, she went home, and told her mother what she had seen and heard.
Words
2.510 WORD LIST
The OW And OU Sounds
Words

Passage
"Mamma, will you go to town?"
"What do you ask for a ticket on your train?"
"Oh! We will give you a ticket, mamma."
"About what time will you get back? "
"At half past eight."
"Ah! That is after bedtime. Is this the fast train?"
"Yes, this is the lightning train."
"Oh! That is too fast for me."
"What shall we get for you in town, mamma?"
"A big basket, with two good little children in it."
"All right! Time is up! Ding, ding!"
Words:
2.511 WORD LIST
The OO Sound
PASSAGE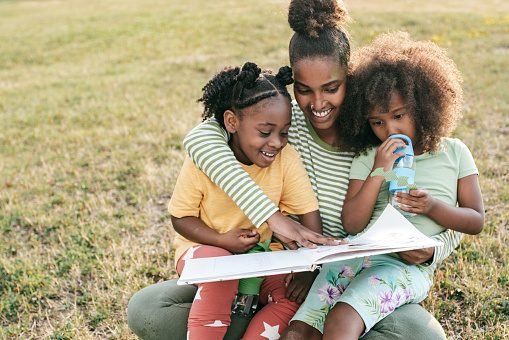 It is noon, and the school is out. Do you see the children at play? Some run and jump, some play ball, and three little girls play school under a tree. What a big room for such a small school!
Mary is the teacher. They all have books in their hands, and Fanny is reading. They are all good girls, and would not be rude even in playing school. Kate and Mary listen to Fanny as she reads from her book.
What do you think she is reading about? I will tell you. It is about a poor little boy who was lost in the woods.
When Fanny has finished, the three girls will go home. In a little while, too, the boys will give up their playing.
2.512 WORD LIST
The EE Sound
Passage
Lucy has a new pet. Do you know what kind of bird it is? Lucy calls her
Polly. Polly can say, "Poor Poll! Poor Poll! Polly wants a cracker;" and she can mew like a cat. But Polly and the cat are not good friends.
One day Polly flew down, and lit upon the cat's back when she was asleep. I think she knew the cat would not like that, and she did it to tease her. When Lucy pets the cat, Polly flies up into the old apple tree, and will not come when she calls her. Then Lucy says, "What a silly bird!"
Words
WORKSHEET