It is a rewarding thing when you can write creatively. How first you must get there, and you do the following if you wish to improve your creativity in writing. Here are some ideas.
Create a new beginning, middle or end to a story.
Dramatize parts of a story.
Draw scenes of the story.
Relate parts of the story which cause elation, depression, fear, anger, surprise, etc.
Create a song or poem to depict the story or an aspect of it.
Create dialogue for characters in the story.
---
Paragraph to story
After planning your narrative you can now proceed to writing your essay, one paragraph at a time. By now you should have the plot structure (see the link here). The notes in the plot structure will be used to help you write your essay. If you do not have one, you will have to go back and do one. It will help you plan the beginning, middle, and end parts of your story. Your paragraphs will also follow that same idea. You will have a beginning paragraph, middle paragraphs, and an ending paragraph. Thus, your short essay could have at least 5 or 6 paragraphs.
According to your plot structure, it will look like this: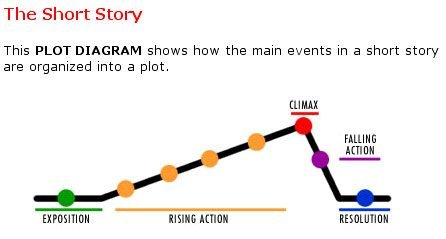 A good story plot and structure is very important for your writing. It is the foundation for your writing. So, lets' move on to the "exposition".
---
INTRODUCTION OR EXPOSITION
As mentioned, your essay must have a beginning, middle and end. Here we are focusing on the beginning of your essay. The introduction or opening to an essay must get the reader's attention, make the reader want to read your essay.
This starts with a good opening. In that opening you can set the scene, introduce the main characters, arouse curiosity, or give information.
Here are some examples on ways you can grab the reader's attention in the first few lines of the introduction:
Note: While you read each, consider who is speaking.
ASK A QUESTION

Why do children think the excuse that the "dog ate my homework" is believable? I have always thought that was the most irresponsible excuse a student could ever make up. However, today I am thinking I really don't know much. This morning I did not know where I had put my favourite toy, which cereal to eat for breakfast, and now I don't know how I will explain my situation to my teacher. My dog ate my homework!
USE AN EXCLAMATION
"No! No! No!" Brent exclaimed loudly. I was confused. I looked at Brent and the torn piece of paper in his small hands. That was my creation; it looked just like the islands of the Caribbean. Even a small dog, like myself can be very helpful. I really don't understand why master is upset.
SET THE SCENE
It was 4 o'clock and Brent finally completed his project. He was proud and went in search of his pet, Rick, to play fetch before the sun set. He could not find him and remembered the dog love sleeping under the bed whenever the day was hot. He returned to his room to find his beloved dog chewing his project.
USE DIALOGUE
"Oh, no! What have you done Rick?" Brent inquired nervously. He wanted to shout, but felt he should keep his cool. Keeping cool was something he was good at. The dog pointed a cold nose towards the unfortunate creation in his hands. Brent looked at the small dog, a fleeing thought of carrying him to a dog shelter filled his swollen head.
"Ruff, ruff!" responded the excited dog. His tail was wagging behind him. Brent felt a weak spell and sat with his head in his hands.
BEGIN WITH A FLASHBACK
Poor Jeanine sat at her window, looking out upon the dismal, narrow street, with a look of pain and weariness on her face. "It was a day just like today. September 6th, 2014. I could never forget that day," she said with a sigh. "What a long day it was!" and she looked wishfully up the street.
USE A QUOTATION
It is said that "the devil finds work for idle hands" and George showed how well the devil uses idle hands at school. Sometimes he would be asleep by his desk; sometimes he would roll up tiny balls of chewing gum and pin them up into little holes, which he cut in his seat; and sometimes, when the teacher's back was turned, he would throw a paper ball across the room.
USE A STATEMENT OF FACT
The eagle soars high beyond the reach of the naked eye. The villagers feared the eagle for they believed it was strong enough to carry away a small child. When Philly went missing early Sunday morning, that is exactly what her parents thought. However, they overlooked the dried-up well in Mr. Brown's compound.
USE A NEWSPAPER STATEMENT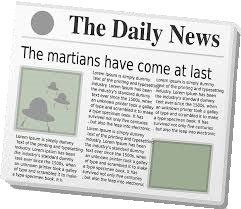 The newspaper headline stating that "The Martians have come at last" had scared everyone. The nearby shop was closed; no one stood at the corner to talk, and the children stayed inside to play, except Farmer Ned. He thought the headline was "poppycock". That was what he said as he spoke to Dame, the old cow he accompanied across the field.
Now try writing your own introductions. Choose one of the techniques above to write your introduction.
---
FIGURATIVE LANGUAGE & SENSORY
Figurative Language, or figure of speech, can be very useful in writing. It can change a simple piece of writing into one of prose, a form of poetry. The enjoys this type of writing as it helps them visual the scene and even the characters in the story.
Some of these figures of speech are:
Metaphor: It helps you compare two things by suggesting that one thing is another.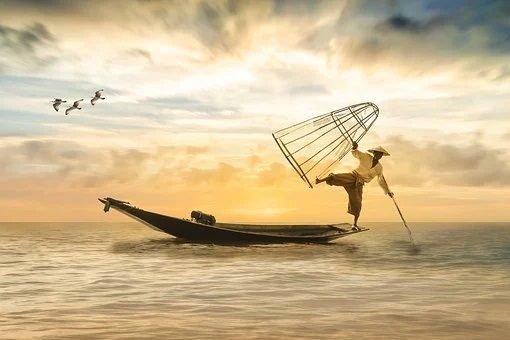 Everyone in the village knew Tom. He was an early bird: the first to greet the rising sun at the yellow-sanded beach, and the first to buy the morning papers at the corner shop. The other fishermen would meet him out in the ocean with a smile of content on his round face, and a load of fish in the old wooden basket.
Simile: It compares to things by saying that one thing is like another.
Cynthia did not like the food one bit. It smelled like rotten fish, the stinkiest she had every smelled. The plate of Durian Coconut stared at her and she stared back.
Personification. It is when something that is non-living is given the attributes of a living thing. See example above.
Hyperbole: It is a form of exaggeration.
Mervyn was very strong. He could push a huge box weighing a ton of bricks into a van in one minute. One time, he singularly stopped a car from rolling down a hill.
Use the figure of speech if it suits you, your style of writing and tone. Use it where it is appropriate, and use it when it enhances the mood, meaning or theme of your story.
SENSORY IMAGERY
Sensory imagery is the use of descriptive language to create a mental picture in the reader's mind. You should try to appeal to your reader's senses and help them gain a sensory experience. (There are many in the above examples. You can go back and look for them).
THE FIVE SENSES ARE:
1. Visual. The writer can used physical attributes of the thing, person or animal in the writing.
Example: The little girl sat down on the small red chair and held up a teeny-tiny glass of water. A small slice of green lime stood at the top of the glass.
List of visual words:
strong, tall, skinny, powerful, brilliant, black, concrete, silver, blurring, cloudy, large, muscular, masculine, albino, African, blond, petite, attractive, brown-eyed, scarred, small, polished, thick, lanky, wiry, thin, feminine, fizzy, frumpy, calm, shy, angry, cruel, dirty, alive, sharp, icy, slippery, snowy, fluffy, stormy, steep, soft, messy, angled, cloudy, rainy, rusty, yellow, violent, creep, shinny, glowing, crooked, sparkling, bulky, teeny-tiny, gigantic, dull, murky
2. Touch. The writer use words that can help describe feel, textures, and sensations.
Example: When she was done, she lay the teeny tiny glass near her friend, Sparky. His tiny furry paws lay on the flat wooden table.

List of word to describe touch: fluffy, gritty, chilled, woolly, slimy, smooth, rough hairy, creepy, rough, crisp, freezing, clean, dusty, flat, fragile, luke-warm, lumpy, knitted, grating, hot, hard, coarse, wrinkled, soapy, sandy, swollen, thick, woolen, wiry, wavy, rusty, stiff, razor-sharp.
3. Hear. The writer uses words to describe sound, or movement or the sensation of movement.

Example: He was very quiet today. Not a moan or a howl escaped his muzzle.
Example auditory word:
hiss, shriek, humming, buzz, serene, deafening, faint, thundering, crunchy, snappy, bomming, screeching.
Example of words that imply sensation of movement: rushing water, flapping wings, pounding hearts. soaring, staggering, paralyzed, wriggle.
4. Taste. The writer can use taste to help describe the way something taste. This will include the texture and any thing that can help the reader think of food.
Example: Mrs. Winkle had a sour expression on her face, but when she spoke he voice was sweet as honey.
Example of words that describe taste and texture: sweet, salty, sour, bitter, fruity, minty, peppery
5. Smell. The writer uses words to help describe scents.
Example:
Dru had to walk a mile to get to her grandmother's house. Half-way there it became a dreadful experience, for she had to pass Mr. Boar's pig farm. As soon as she crossed the narrow bridge, she was greeted a pungent scent manure and rotten food.
Example of words to describe smells:
Bland, stinky, gooey, bitter, sour, rotten, stale, sweet, zesty, spicy, peppery, juicy, yummy, pungent
(Taste and smell sensory words are similar)
Try using sensory words and figurative speech in your writing.
---
DESCRIPTIVE WORDS
Descriptive words appeals to your senses. Most descriptive words are adjectives. An adjective is a word that modifies a noun, it gives us more information. However, not all descriptive words are adjectives. It could also be an adverb. Adverbs are words that modify a verb as well as an adjective. They are used to describe concepts (time, place, circumstances, manner, or degree). You should use them with much caution. Another type of descriptive words are gerunds; they are created out of verbs, but function as nouns. Gerunds are descriptive words when they are used to describe the action of an individual.
Descriptive words help liven your writing, it brings the characters to life, it can persuade, it explains, and it can provide some instruction. Use the descriptive words creatively and try to appeal to different senses.
Example: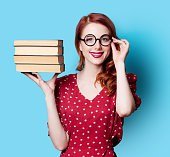 Marge wore a frumpy dress to the late evening ball.
Planting of green beans were a welcome ritual in the early morning with the rising sun.
DESCRIPTIVE WORD LIST
Adjectives
Adverbs
Gerunds
acrobatic
ambitious
bitter
blissful
big-hearted
careless
candid
damaged
deadly
droopy
earnest
elegant
enraged
fantastic
faithful
famous
gloomy
grumpy
greedy
heartfelt
heavy
impolite
indolent
impish
jumpy
junior
jealous
kaleidoscopic
keen
lame
lawful
lavish
mellow
majestic
melodic
numb
needy
obese
oily
oddball
pesky
peaceful
playful
quaint
quiet
rich
rash
selfish
serene
talkative
tense
ugly
unique
vital
violent
waterlogged
watchful
youthful
zigzag

accidently
always
angrily
boldly
bravely
boastfully
coolly
cheerfully
dramatically
doubtfully
dutifully
enormously
exactly
eventually
evenly
faithfully
finally
foolishly
frequently
gleefully
gracefully
hastily
happily
hopefully
hourly
hungrily
innocently
loosely
justly
kindly
lazily
madly
merrily
nervously
never
obediently
occasionally
only
politely
poorly
pointlessly
powerfully
promptly
quickly
rapidly
rudely
slowly
seldom
selfishly
seriously
shakily
sometimes
safely
tediously
technically
usually
unexpectedly
weekly
yearly
baking
biking
cooking
crying
driving
diving
dwelling
eating
joking
laughing
running
swimming
trying
wallowing
painting
picking























Read the story below and see how much descriptive words in the fable below.
THE MOUNTAINS IN LABOUR
One day the Countrymen noticed that the Mountains were in labour; smoke came out of their summits, the earth was quaking at their feet, trees were crashing, and huge rocks were tumbling. They felt sure that something horrible was going to happen. They all gathered together in one place to see what terrible thing this could be. They waited and they waited, but nothing came. At last there was a still more violent earthquake, and a huge gap appeared in the side of the Mountains. They all fell down upon their knees and waited. At last, and at last, a teeny, tiny mouse poked its little head and bristles out of the gap and came running down towards them, and ever after they used to say: 'Much outcry, little outcome.'
WRITING THE CONCLUSION
The conclusion of your narrative could be challenging. However, it is always best to let the reader come to their own conclusion without you telling them what it is. However, there are a number of techniques you can use to conclude your narrative essay. You can conclude with an image, an action, a dialogue, or a reflection.
LET'S LOOK AT SOME EXAMPLES.
And the organ pealed, and the children's voices in the choir sounded so sweet and soft! The clear sunshine streamed so warmly through the window into the pew where Karen sat! Her heart was so full of sunshine, peace, and joy, that it broke. Her soul flew on the sunshine to God, and there no one asked after the RED SHOES.
ACTION: (RED RIDING-HOOD)
"That is to hear the better, my child."
"Grandmamma, what great eyes you have got!"
"It is to see the better, my child."
"Grandmamma, what great teeth you have got!"
"That is to eat thee up."
And, saying these words, this wicked Wolf fell upon Little Red Riding-hood, and ate her all up.
"How splendid that was!" said the little boy. "Mother, I have been to warm
countries."
"So I should think," said his mother. "When one has drunk two good cupsful of Elder-flower tea, 'tis likely enough one goes into warm climates"; and she tucked him up nicely, least he should take cold. "You have had a good sleep while I have been sitting here, and arguing with him whether it was a story or a fairy tale."
"And where is old Nanny?" asked the little boy.
"In the tea-pot," said his mother; "and there she may remain."
And so he won the Princess.
"It's all the same to me," said the Flea. "She may have the old Leap-frog, for all I care. I jumped the highest; but in this world merit seldom meets its reward. A fine exterior is what people look at now-a-days."
The Flea then went into foreign service, where, it is said, he was killed.
The Grasshopper sat without on a green bank, and reflected on worldly things; and he said too, "Yes, a fine exterior is everything–a fine exterior is what people care about." And then he began chirping his peculiar melancholy song, from which we have taken this history; and which may, very possibly, be all untrue, although it does stand here printed in black and white.
---
Worksheets:
For more worksheets in this topic, click on Premium Worksheets.