When you travel to another country you would need the currency of that country. Companies that trade with other companies outside its country need the currency of that country. This topic is important. Even you will need to know how to convert your country's currency to another when you are buying goods or services online.
The rate of exchange needed convert a currency may vary slightly on a daily basis. You can find these rates in your local daily newspapers, banks or financial institutions.
THE FOLLOWING ARE THE SYMBOLS FOR THE most popular CURRENCIES:
Chinese Yuan – CNY – £
pound sterling – GBP – ¥.
Euro – EUR – €
dollar – $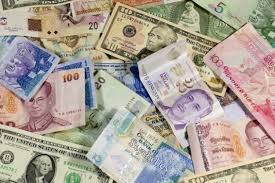 Worksheets
Click on the links below to download the PDF worksheets.
Click here for more worksheets.