We celebrate many religious festivals in Trinidad and Tobago. Religious festivals are festivals celebrated by groups in order to remember a particular past event. Here are are a list of these festivals and their links. These festivals are celebrated throughout the two islands. They are marked as local or national holidays. These festivals could be categorized mainly as Christian, Islamic, Hindu, or African-Christian.
Therefore, these festivals are very important for the people of Trinidad and Tobago. They unify families, friends and society. When we celebrate a festival we are joyful and lively. Our religious festivals proclaim our belief in God. That is why we are always happy to greet each other during these times. We may bid each other: Happy Divali, Happy Christmas, Happy New Year. These festivals help us build better and stronger relationships in life.
Contents:
Ramleela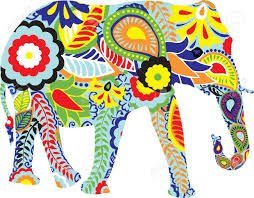 Ramleela
This is an occasion that takes place ten days before Divali. Ramleela is a story that is dramatized in the public savannahs.
The story of Ramleela is a dramatic folk re-enactment of the life of Rama according to the ancient Hindu epic Ramayana. After the enactment of the legendary war between Good and Evil, the Ramlila celebrations climax in the Dussehra (Dasara, Vijayadashami) night festivities where the giant grotesque effigies of Evil, such as of demon Ravana, are burnt typically with fireworks.