You can achieve the POWER of Concentration
We all get a bit emotional; sometimes we feel impulsive or restless.  It is not easy to control these  impulsive, restless and emotional moments.  Such moments can be overwhelming, but it is best not to let these moments take us over. Doing impulsive things could be embarrassing and carry with it troubling consequences. Control of the mind is always a better thing to do.
If you want to be able to control your mind and its thoughts, a good place to start is by understanding why you act emotional, impulsive and restless at times. Such actions could be due to: a deficiency of the motor centers, an impulsive and emotional mind, and an untrained mind. However, you will be pleased to know that each can be controlled.

A Deficiency of the Motor Centers
The first, a deficiency of the motor centers, is difficult to correct and can take time to cure as it could stem from early developmental deficiency in a persons life. Such persons would need therapy to develop their motor centers. You can learn more about handling the deficiency of the motor centers from the following links.
8 Activities to develop fine motor skills
Activities to develop visual and motor skills
An Impulsive and Emotional Mind
The second, an impulsive and emotional mind, refers to the actions of people that is considered to be unplanned or not consistent with their normal actions. An Impulsive and emotional mind may do things that are irrational or with little thought of the consequences for that action. Such a mind is even unprepared to handle the effects of certain foods, drinks, and substances that could weaken the nerve and stimulate the impulses and emotions. Therefore over-processed foods, alcohol, and sweet foods are considered to be over-stimulants. It is thus necessary that you learn to restrain your impulsive and emotional state of mind.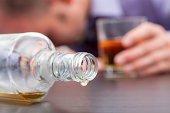 Health, wholesome food is pact with nutrients that can help us develop our mind and body.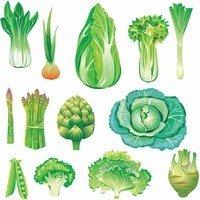 The Untrained Mind
An untrained mind is easier to correct. What is an "untrained mind"? An untrained mind is feeble and lacks the ability to concentrate on anything. To be able to concentrate on anything reflects the strength of the mind. A strong mind is able to give the necessary mental and physical attention needed at any moment. A weak mind would be unable to do this, the mind wanders from subject to subject, some totally unrelated.
You can develop a trained mind by regulating your own thoughts and feelings. When you do this you are able to improve your faculties and focalize your mind on the object at hand in a conscious manner. The more you focalize you develop your concentration. You will soon realize you can direct your thoughts, wishes, plans, and resolutions.
Thus, it is obvious to see that people who lack self-control are easily irritated. They irritate others and spoil their changes for success. A self-controlled person can direct his energies in a concerted effort. Such a person holds the attention of others because they are slow in speech, deliberate in their efforts, and have a reposeful attitude. They have achieved mental and physical balance.
Observe people with a trained mind
Observe people! Observe people with the reputation of being strong in character, then observe ordinary people. Observe their movements, the way they use their energies. Are they quick to anger? Are they easily excited? Remember: anger, sarcasm and excitement weakens a persons directions. A person who becomes nervous and excited cannot concentrate. You may have guessed that some action can stimulate the senses, awaken emotions and appetites, and thus waste energies. Such responses weakens the power of concentration.
Thus, you must always regulate emotions and movement. If you can identify your actions as one that will encourage you to grow as a self-directive learner you know you are on the right track. So, if you want to become a better student, individual, worker, etc. concentrate on developing a higher opinion of yourself as a learner. When you achieve this, you are able to carry that power of concentration in other areas of endeavours in your life.
Good Role Models
Most people would agree that your state of mind could also be influenced by the company you keep. People who are calm, controlled and reserved are good role models and good friends.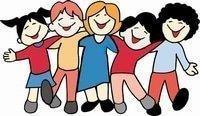 If you find yourself in the company of loud, emotional, and impulsive people and you will find it harder to be calm and controlled. You are encouraged to act like the friends you keep or you could be perceived as an odd person in their eyes.
Never Forget Physical Exercise
Finally, you gain a lot from physical exercise and taking deep breathes. Regulated deep breaths helps you steady your circulation and you heartbeat. Exercise will also help you strengthen your nerves and build your muscles. It helps you gain control over the physical aspect of your body. Any exercise that can help you gain control of any part of your body, can help you improve your power of concentration.
So, if you want to gain the power of concentration and self-control, begin by becoming a good listener, be patient, exercise often, eat well, speak slowly and clearly, keep your chest up, inhale deeply and keep good company to remind you of the importance of a reposeful attitude.
Keep moving forward along the path of concentration.